#BEERLLARAT
A celebration of great craft beer and passionate brewers in Australia's original beer capital, Ballarat
The countdown is on for summer's unmissable beer event, Ballarat Beer Festival. This year we're moving to a totally new location, the easily accessible and beautiful shores of Lake Wendouree.
With shade aplenty and the lake offering a cooling respite to the summer heat, this is the perfect day to round up your mates, grab a picnic blanket and take in over 20,000 square metres of lakeside beer action.
A boulevard of brewers will offer a kaleidoscope of tastes and flavours – take your pick from over 150 different brews from across Australia and around the world.
The year's Lakeside Edition is all about celebrating the very best of craft beer culture with beer education classes, blind tastings, trivia games, the popular brewers sack race and plenty more to keep you busy.
A great line up of local and Australian bands will be providing the soundtrack to your day while resident DJs will be filling the north side of the grounds with good vibes.
Scattered about the grounds will be an extended range of street food options, all offering global cuisines to help wash down your favourite brew.
For those seeking alternative tastes, local wineries are presenting a selection of mouth-watering wines and wine cocktails. There will be plenty of non-alcoholic drink options too.
For large groups or corporates seeking an enhanced experienced, selected marquees can be reserved for the day.
On the Day
Check out the full line up of entertainment and what to expect on the day. You will also find plenty of info on food and wine stalls, brewer sessions and where to be when competitions and awards are on.
Use our mobile website to rate and locate your favourite beers!
Latest News
Ballarat Beer Festival shared Dad Joke of the Day's post.
Monday, September 25th, 2017 at 1:02pm
Nigel Campbell
I knew her, Eileen wasn't it?, she entered a competition to be declared a brewmaster, but she had no idea, she didn't have a leg to stand on.
Raj Kishore
I once did part time work for a lady who had one hand. My job was to assist typing capital letters....it was shift work
John Mcnulty
She got a wooden leg and they called her Peg
Jay Guitars Johnston
Wouldn't take her much to get legless!!!
Josh Dooley
Awesome they could get leg less together
Barbara-Ann Hestia Crawford
Why is there no emoji for *shakes head and sighs as little bit of you dies inside*?
Niall Howard
Like - I once dated a girl who had her own distillery - I love her still!
Daniel Young
I don't know where her other leg worked.
Slack Patty
Brad! Again with the amputee jokes!?
Steve Harrison
I'm embarrassed to say I laughed out loud
Scott Andrew Bramley
Or was It a lesbian with a short leg called gaylean
Rocky Stout
OMG Helle Warming, this is funny and so non-PC at the same time! Great!
Chris Weir
Lance kinda surprised I haven't seen this one on your wall yet...
Jock Rice-Ward
Quite similar to the Beekeeper I met recently Vanessa, I met her on Bumble
Emma Gillies
Wayne. Dad joke or what 👍🏻😁😆😆😆
Neville Jolly
I could get a job there???
Bryan Gibson
Alan Cahill think you will appreciate this one!
Justin Smith
Courtney Young Just to brighten up your day. ☺️
Rebecca Payne
Jason Canfield why is this so funny?!?!? Haha
Jenny Leaper
Jack Jack Phillip Mawhinney this will cheer you up a bit xx
Siiri Lääne
A dad joke for you aye Harry Johnston
Kate Spencer
Siobhan Filen Taryn Linnan oh Jesus, so on point after the weekend 😂
Glenn Snelling
She's always half legless at work.
Simon Munro
Tim Heron, need a skipping rope to go with that ?
Terry Beach
THE BOSS WOULDENT HAVE TO SAY HOP TO IT TO GET HER WORKING

Sunday, January 29th, 2017 at 1:52pm
RT @whatalisees: Thanks @Ballarat_Beer for putting on a fab #beerfestival, you outdid yourselves on the beer, entertainment + weather! #BEE…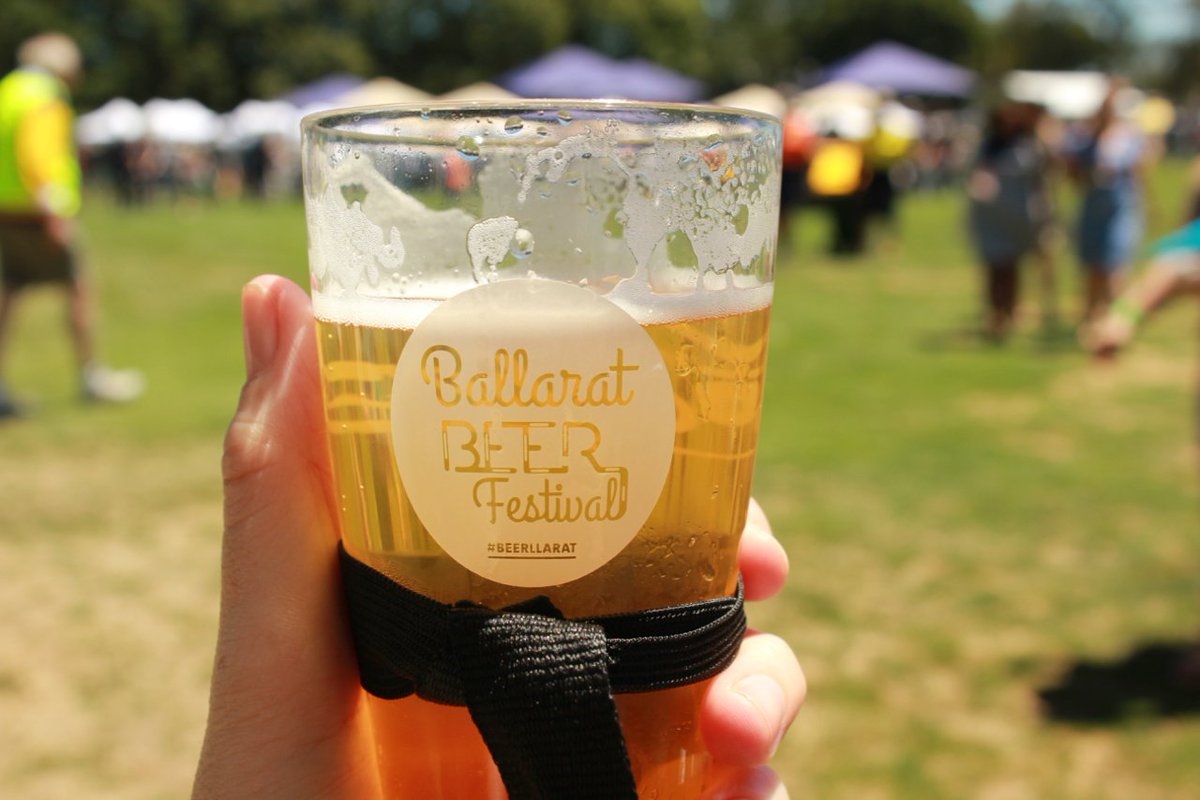 Sunday, January 29th, 2017 at 1:51pm
RT @TravelTalesLife: Would you take kids to a beer festival? 5 reasons why @Ballarat_Beer Festival is family-friendly: https://t.co/cjeQEg…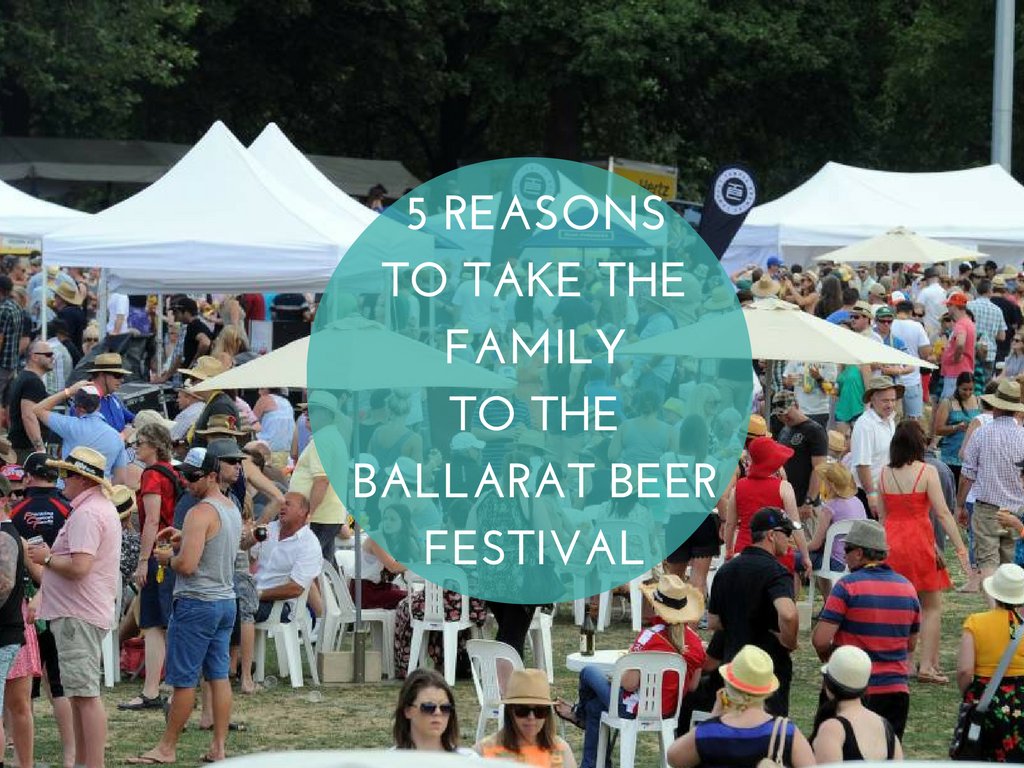 Saturday, January 21st, 2017 at 2:30pm
Before you leave #BEERLLARAT today, visit the Takeaway Tent & take home a 6 pack of your favourite #craftbeer! https://t.co/bApt3Iq7xZ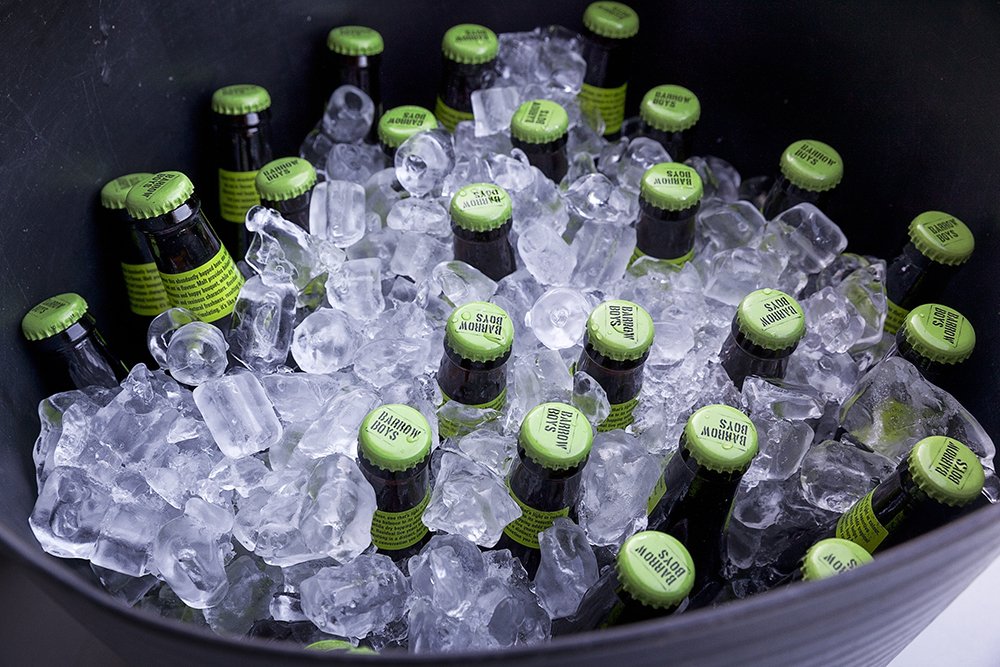 Saturday, January 21st, 2017 at 12:32pm
If you're at #beerllarat make sure you pop onto https://t.co/VN9zKj7Gbb to vote for best beer and WIN BEER. https://t.co/KHLPV2Lnz9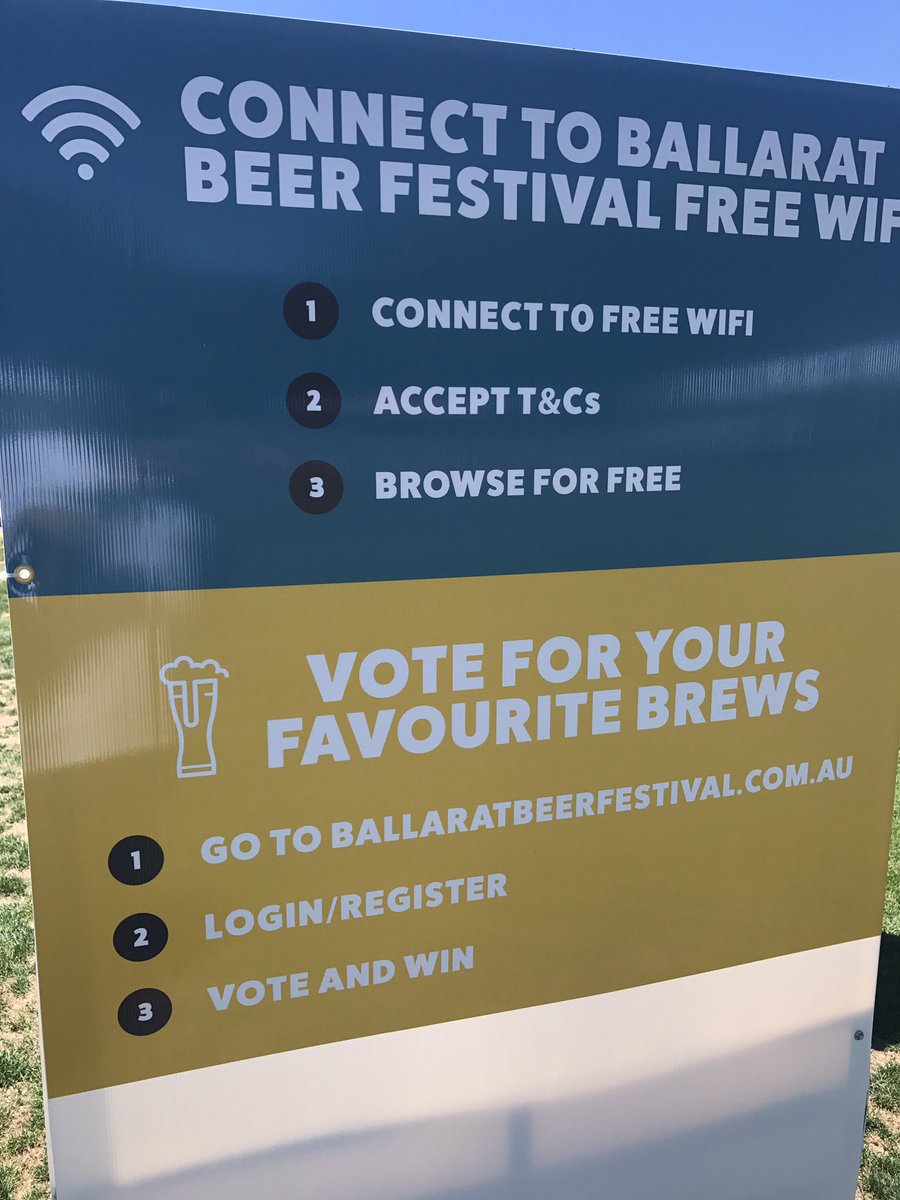 Saturday, January 21st, 2017 at 11:05am
Connect to Ballarat Beer Festival's free WiFi & tag your friends at #BEERLLARAT! https://t.co/3GN0LqcpZ8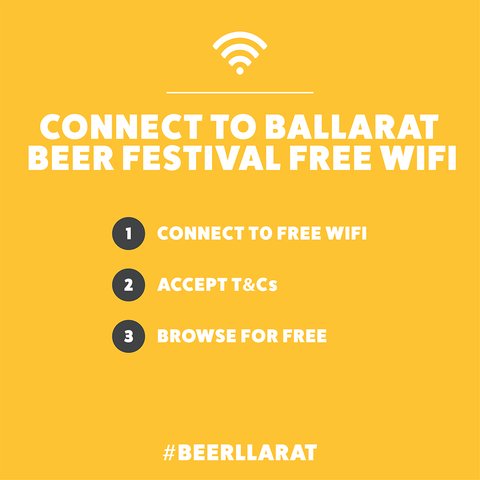 Saturday, January 21st, 2017 at 9:45am
Connect to our free WiFi & tag your selfie with #BEERLLARAT to enter the Selfie Competition! https://t.co/lHJ6RQlx8k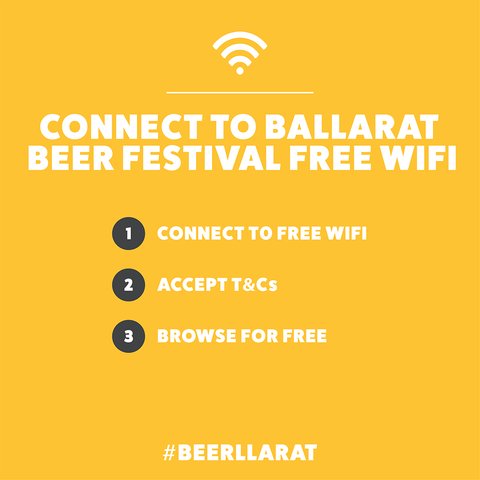 Saturday, January 21st, 2017 at 9:30am
At the festival? Head to our Education Classes at Saxon House, held on the hour until 4pm. #beerllarat #ballaratbeerfestival https://t.co/pQWdWF3jcJ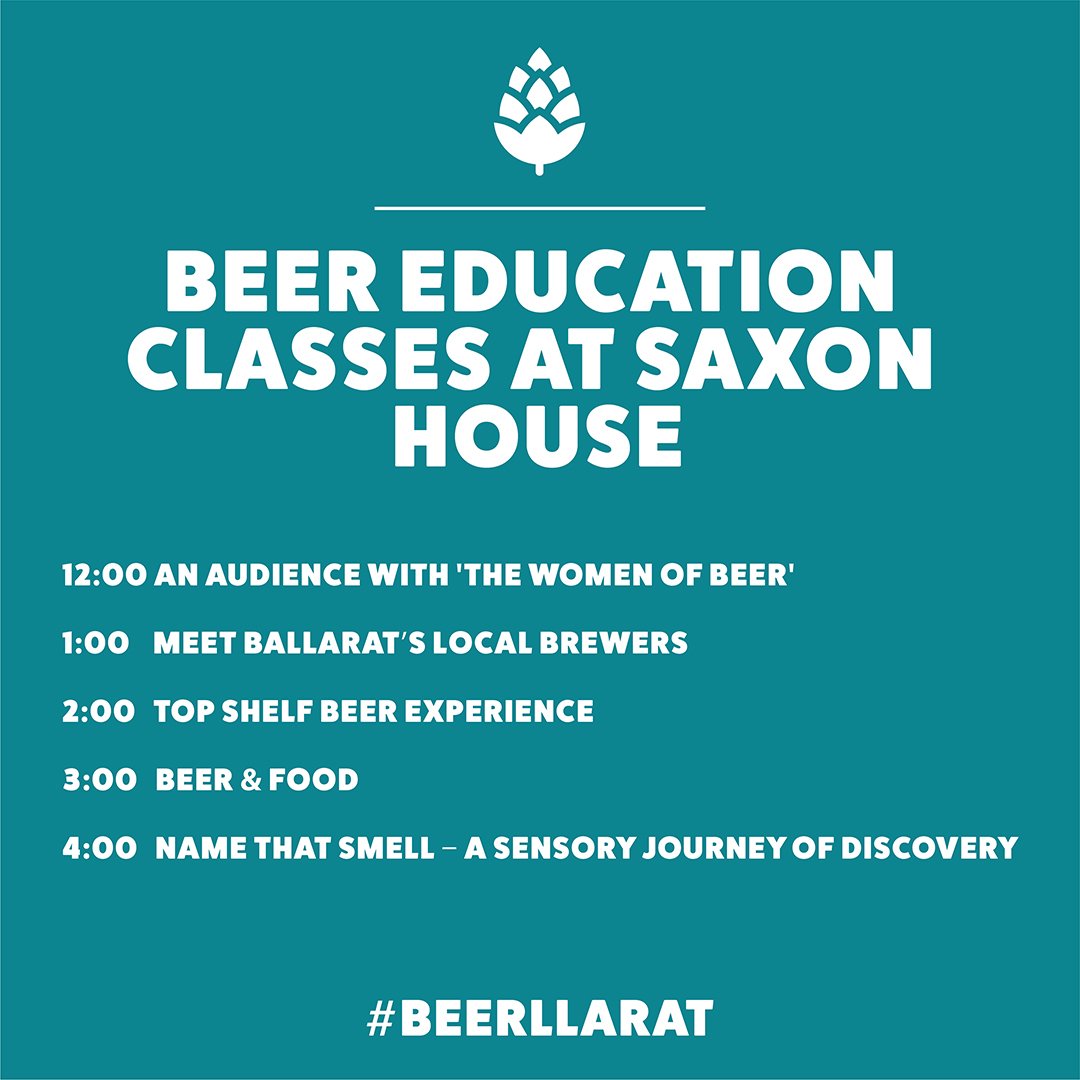 Saturday, January 21st, 2017 at 9:15am
For those just making their way through the #BEERLLARAT gates, here's the low down on the tickets / cashcards. Have a great day! https://t.co/PhVXglkncI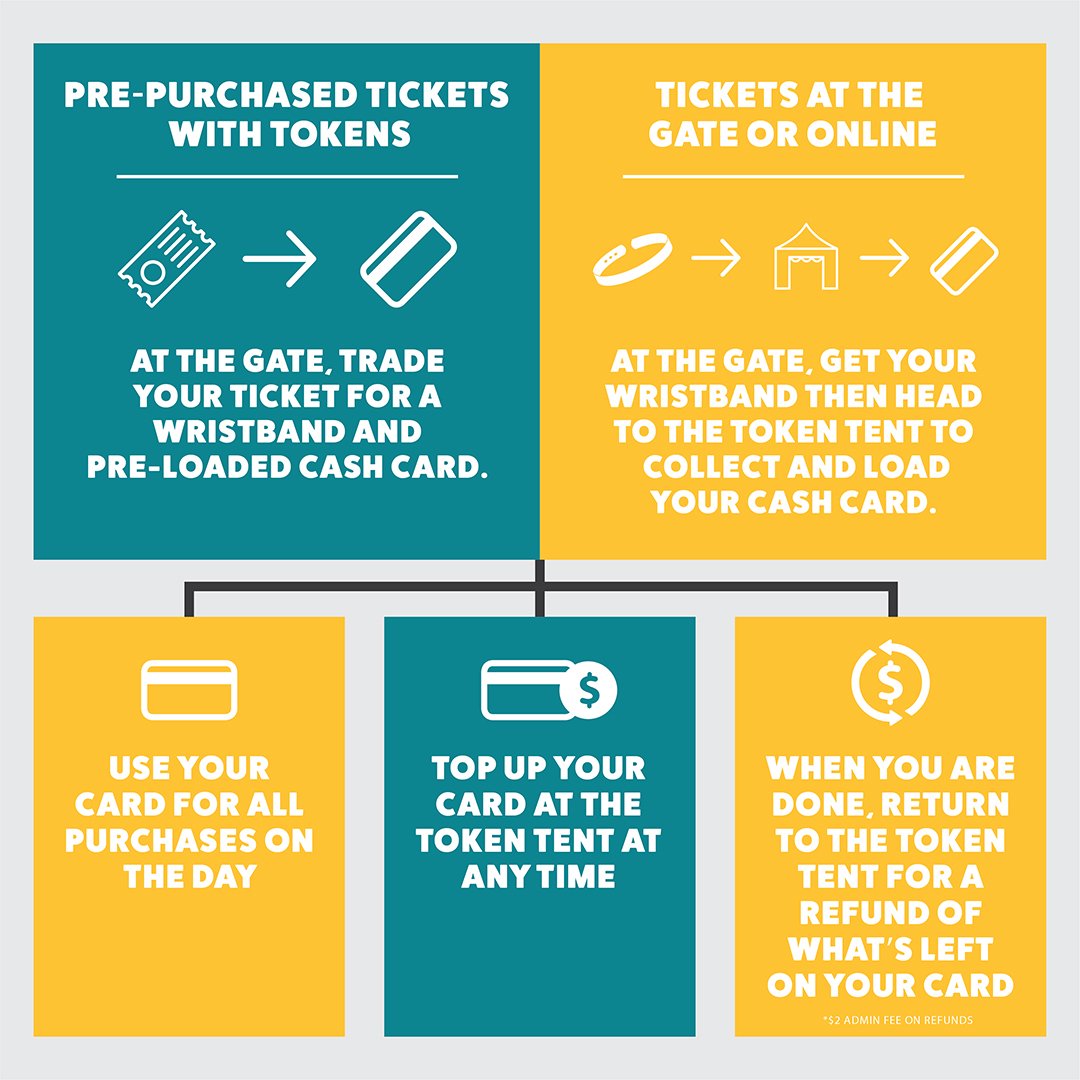 Saturday, January 21st, 2017 at 9:05am
If you're at the festival, share your selfie with the tag #BEERLLARAT. You could win beer! Winner announced later today. https://t.co/YKNuwXbUtx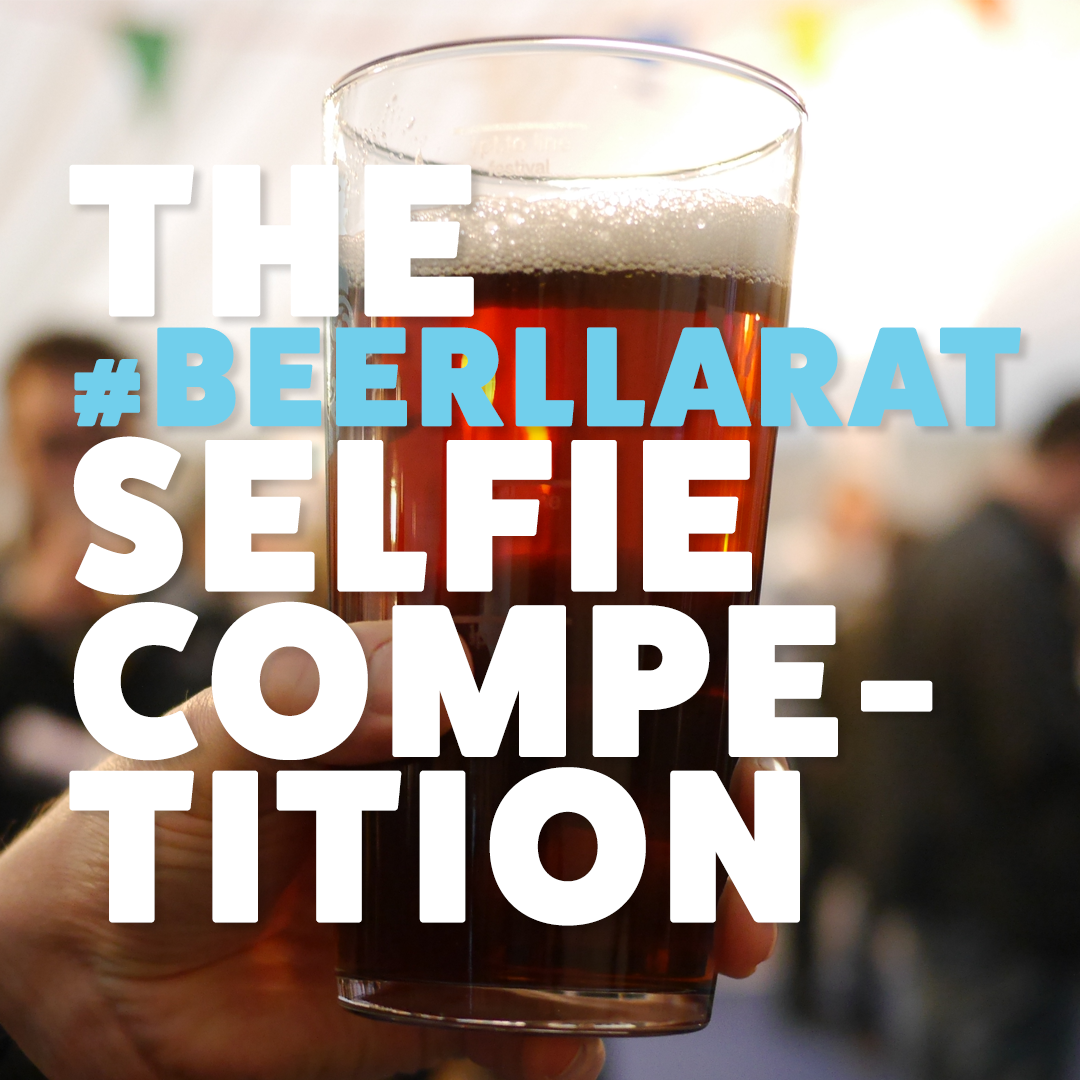 Saturday, January 21st, 2017 at 9:05am
Welcome to #Beerllarat! We know you're thirsty, so here's a handy festival map so you can find your favourite brewers. https://t.co/99sTzZiTqJ