#BEERLLARAT
The countdown is on till Saturday January 21 2017. Oh yeah, it's also going to be 28 degrees!
Ballarat Beer Festival showcases over two hundred of the world's finest craft beers. Come along, kick back under Ballarat's summery skies as you sample, sip and savour your way to craft beertopia. Get your tickets now.
This year there will be fun aplenty as we raise the stakes on entertainment. We promise a few surprising activities for kids and adults alike. Stay tuned for future announcements.
Educate yourself as you learn the fine art of matching your favourite beer with food and learn the brewing process.
Not big on the beer? Not to worry. Local wineries are presenting visitors with carefully selected wines for tasting. Naturally, a range of tasty non-alcohol drinks will be available.
A cavalcade of food trucks with global cuisines will offer the opportunity to fuel up and discover new exciting flavours and dishes.
No festival is complete without music. That's why we've invited a line-up of independent artists to play throughout the day, providing the perfect soundtrack to your day.
On the Day
Check out the full line up of entertainment and what to expect on the day. You will also find plenty of info on food and wine stalls, brewer sessions and where to be when competitions and awards are on.
Use our mobile website to rate and locate your favourite beers!
Latest News
Ballarat Beer Festival shared The Mallow Hotel's photo.
Monday, June 19th, 2017 at 5:43pm
A great prize at The Mallow - all you have to do is enjoy tasty Bicycle Beer from Temple Brewing Co.
Renae McCarty Ferguson
David, you'd probably need another BMX, wouldn't you?
Darren William Newby
Is Dallas gonna teach the winner how to do some sick tail whips and bunny hops?
Bevan Horo
I've walked past this place every friday when i go to Melbourne. What's the crowd like?
Andrew Brauman
David Rooney better come to the Rat and drinks some froths Roon Doggie!
Giovanni Piazza
Jarryd Price Brody Price looks like we are going to need another sesh 😜
Jamus Warden
Pickles Morris Dylan
Sarah C Paige
Simon didn't you say you wanted a BMX?
Freja Bjornsson
Josh Taylor I don't drink beer but maybe I could take one for the team
Zara Wilson
Callum Noonan don't get robbed again
Ricci Mcg
Brendan!!!!!!!!!!
Alison Robertson
Tanya Outen
Sarah Lee Smith
Daniel Edwards 🚴🏿

Sunday, January 29th, 2017 at 1:52pm
RT @whatalisees: Thanks @Ballarat_Beer for putting on a fab #beerfestival, you outdid yourselves on the beer, entertainment + weather! #BEE…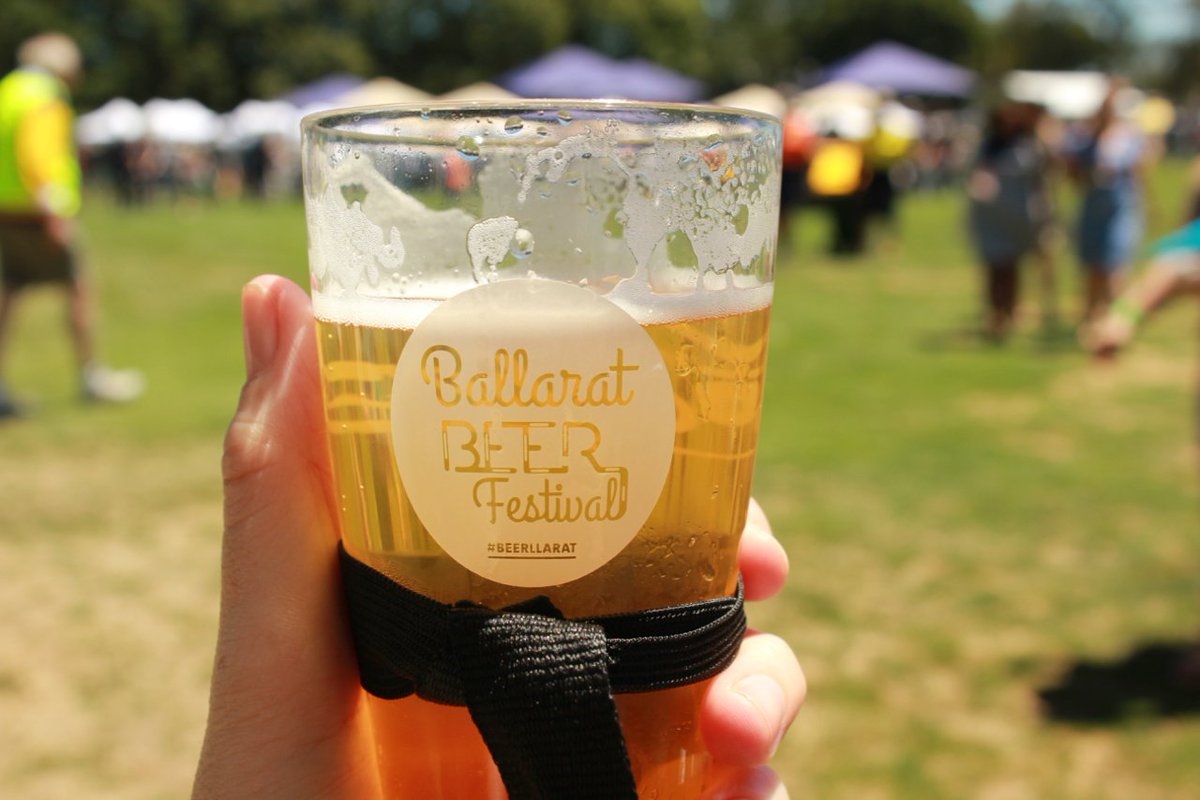 Sunday, January 29th, 2017 at 1:51pm
RT @TravelTalesLife: Would you take kids to a beer festival? 5 reasons why @Ballarat_Beer Festival is family-friendly: https://t.co/cjeQEg…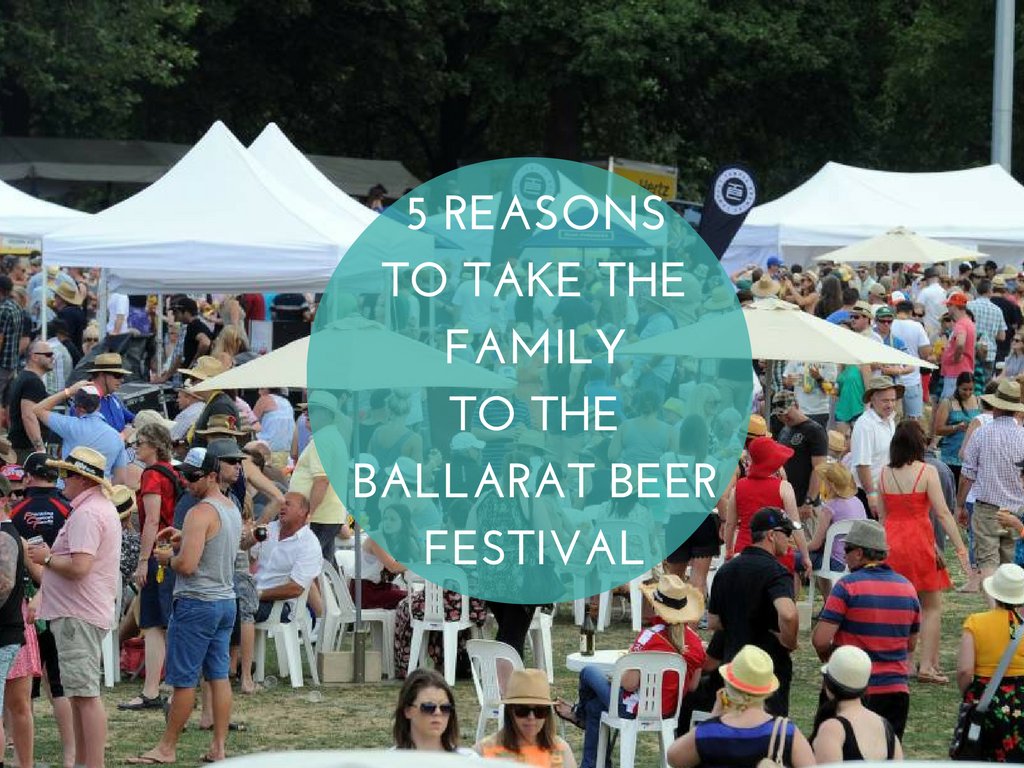 Saturday, January 21st, 2017 at 2:30pm
Before you leave #BEERLLARAT today, visit the Takeaway Tent & take home a 6 pack of your favourite #craftbeer! https://t.co/bApt3Iq7xZ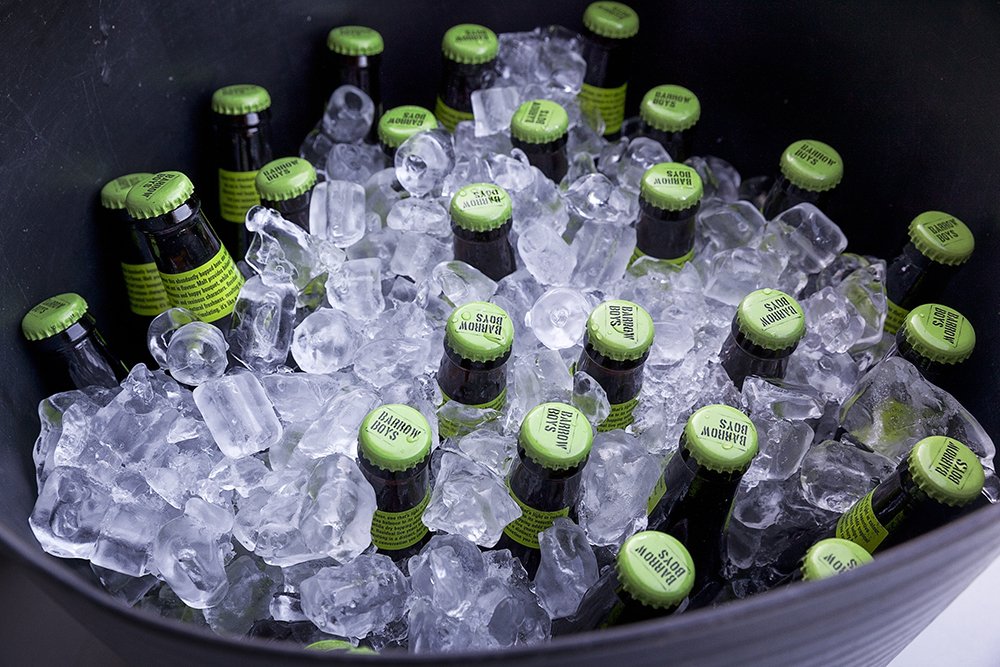 Saturday, January 21st, 2017 at 12:32pm
If you're at #beerllarat make sure you pop onto https://t.co/VN9zKj7Gbb to vote for best beer and WIN BEER. https://t.co/KHLPV2Lnz9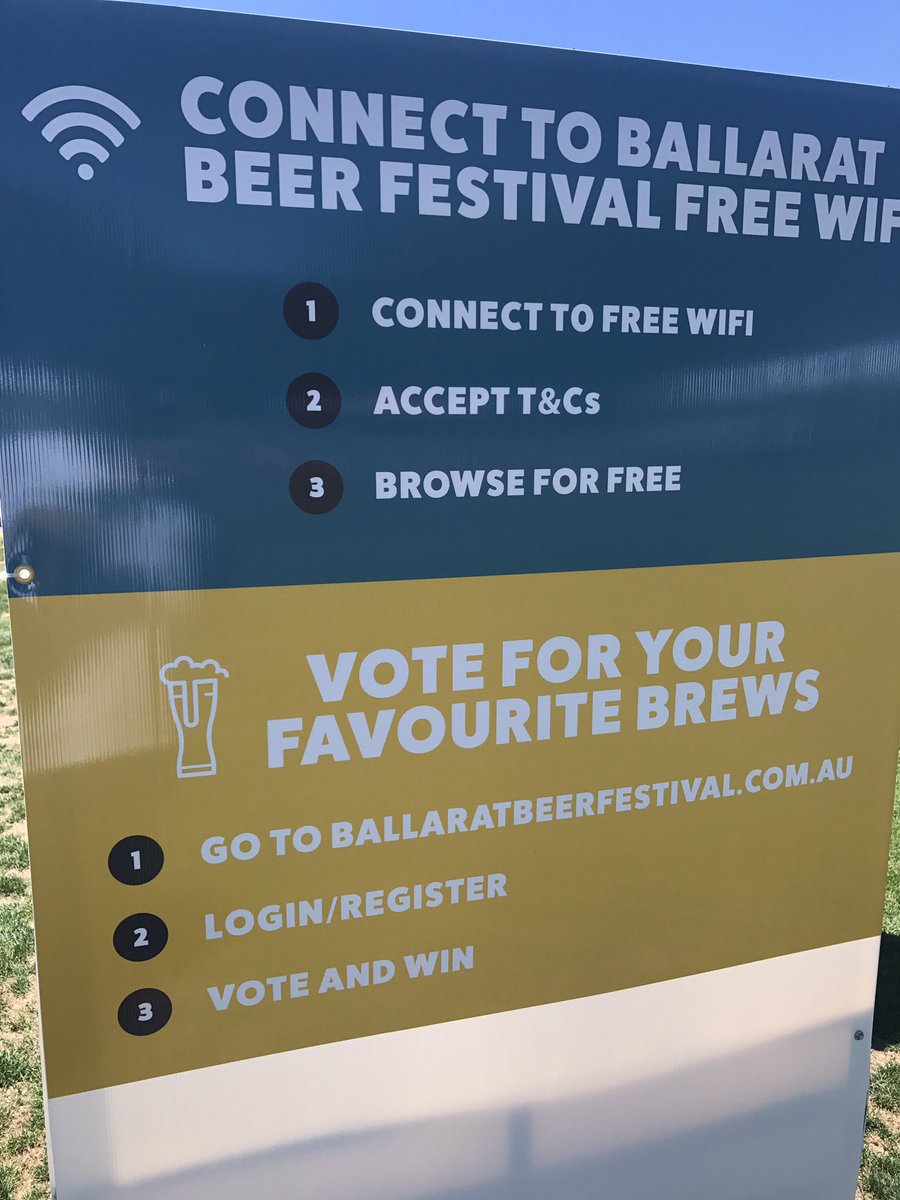 Saturday, January 21st, 2017 at 11:05am
Connect to Ballarat Beer Festival's free WiFi & tag your friends at #BEERLLARAT! https://t.co/3GN0LqcpZ8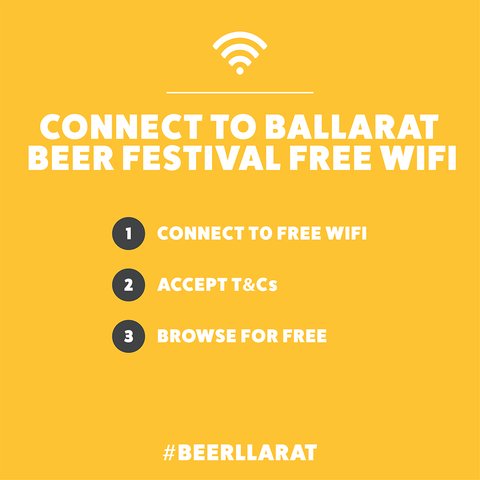 Saturday, January 21st, 2017 at 9:45am
Connect to our free WiFi & tag your selfie with #BEERLLARAT to enter the Selfie Competition! https://t.co/lHJ6RQlx8k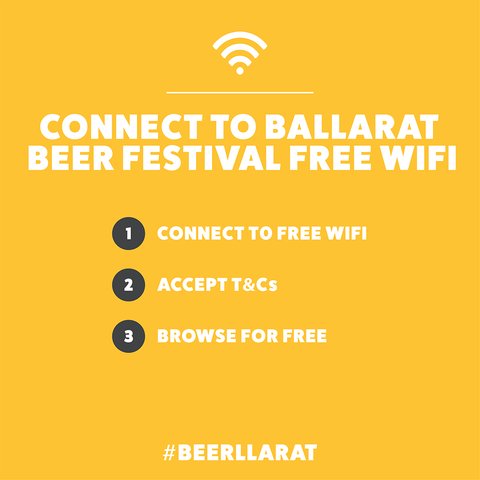 Saturday, January 21st, 2017 at 9:30am
At the festival? Head to our Education Classes at Saxon House, held on the hour until 4pm. #beerllarat #ballaratbeerfestival https://t.co/pQWdWF3jcJ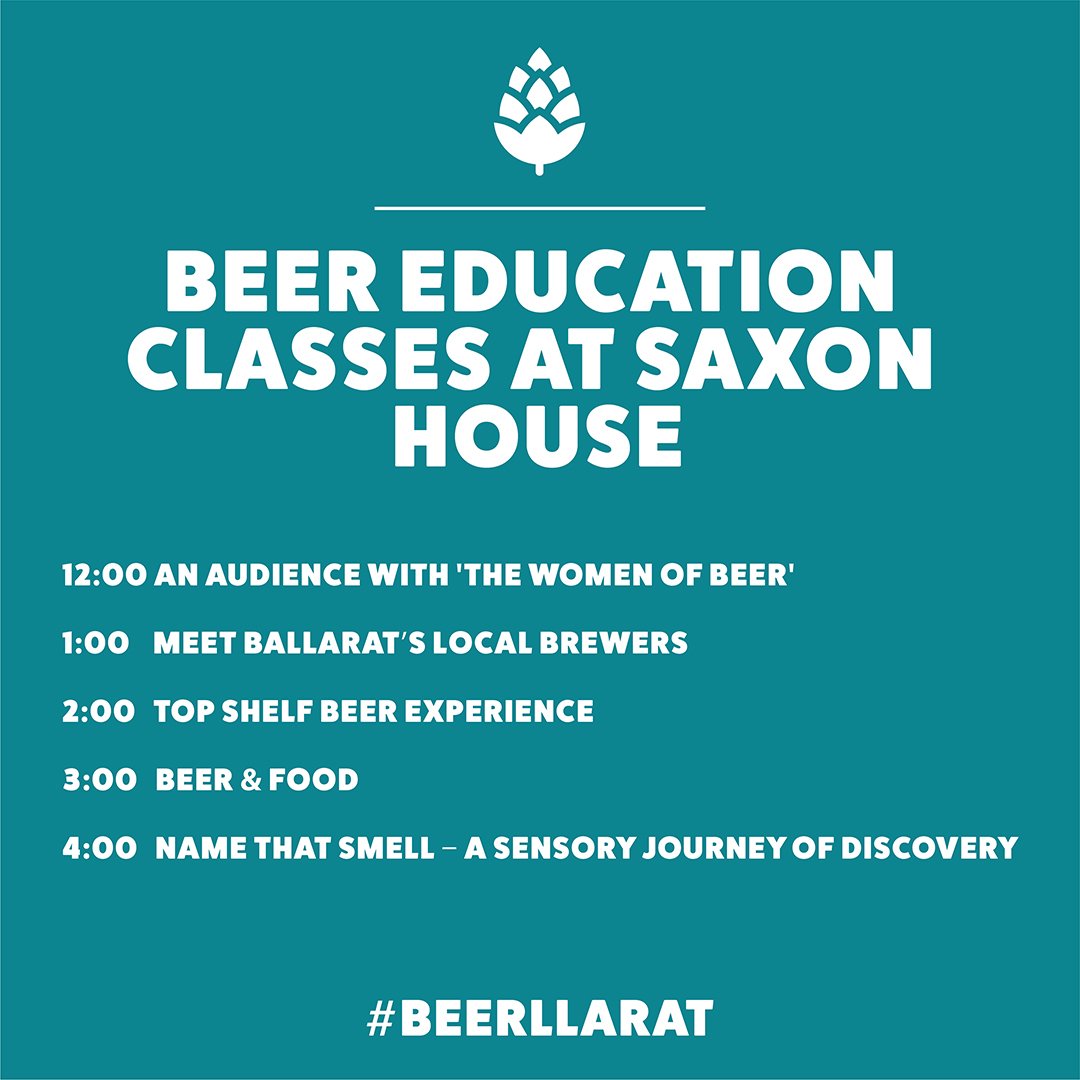 Saturday, January 21st, 2017 at 9:15am
For those just making their way through the #BEERLLARAT gates, here's the low down on the tickets / cashcards. Have a great day! https://t.co/PhVXglkncI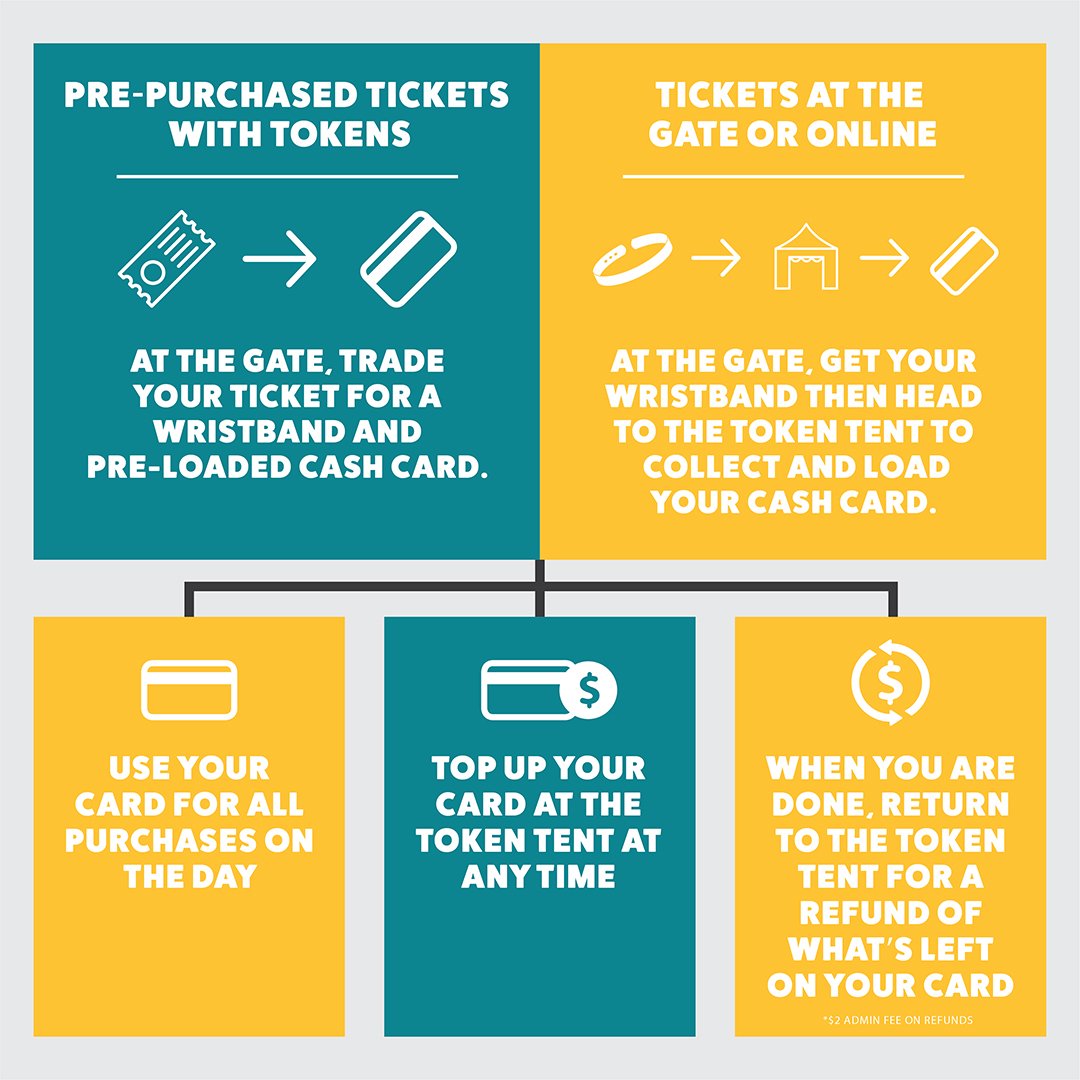 Saturday, January 21st, 2017 at 9:05am
If you're at the festival, share your selfie with the tag #BEERLLARAT. You could win beer! Winner announced later today. https://t.co/YKNuwXbUtx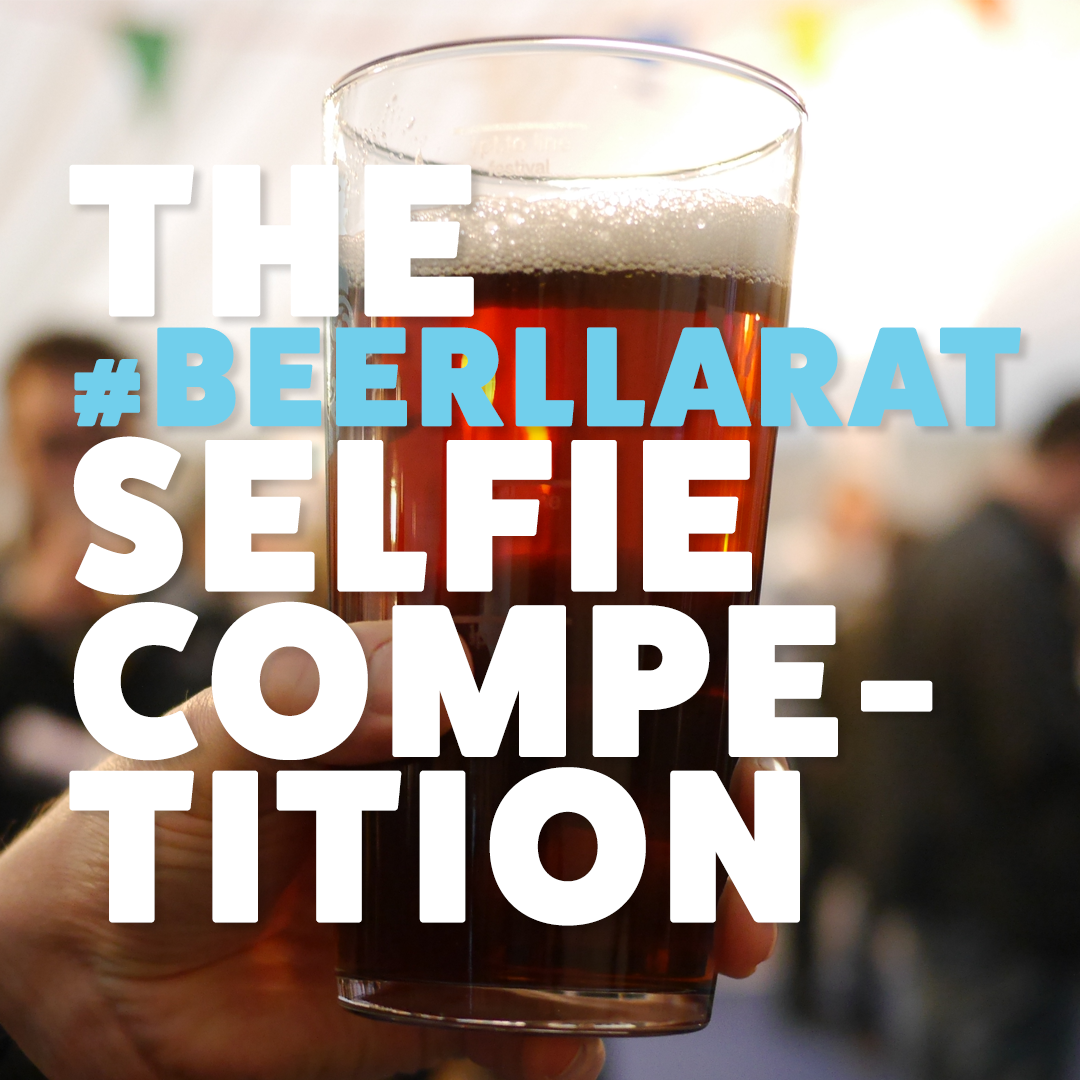 Saturday, January 21st, 2017 at 9:05am
Welcome to #Beerllarat! We know you're thirsty, so here's a handy festival map so you can find your favourite brewers. https://t.co/99sTzZiTqJ